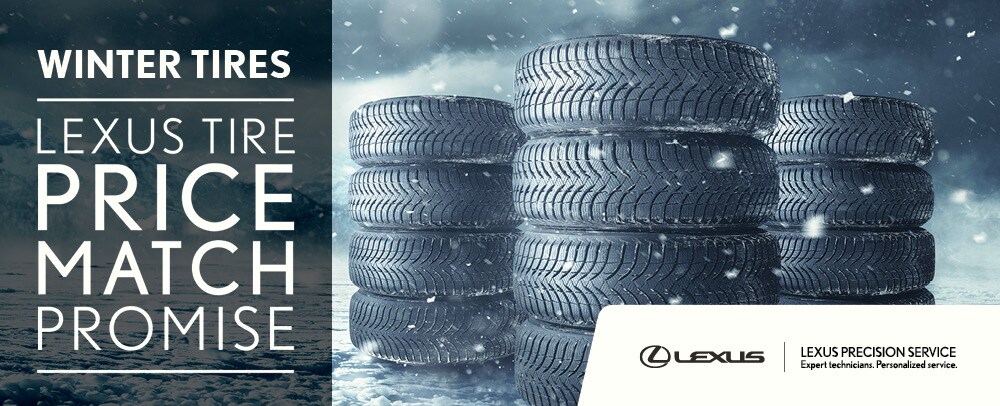 LEXUS TIRE PRICE MATCH PROMISE.
The loss of traction on ice or snow-covered roads may become critical as the temperature drops below 7 degrees Celsius. At Jim Pattison Lexus Victoria we offer tires specifically selected to optimize the performance of your Lexus. Plus, the Tire Price Match Promise ensures that you can always find the right tire at the best price.

WHY GET YOUR WINTER TIRES WITH US? 
Our tires are specifically selected for your Lexus
Choose from the top tire brands
We will match advertised tire prices*
Online Canadian internet quotes accepted*
You can trust our Lexus Tire Experts